Food 4 R Souls is a non-profit 501C3 Corporation, with a group of volunteers from the local communities. We have been serving people in need, a meal every Thursday. We have been serving over one hundred people and there is an urgency to get more nutritious meals to the people more often. We are asking for monetary donations to help support this effort and greatly appreciate your consideration in this matter. We are meeting their physical needs of food and clothing, along with their spiritual needs.
OUR MISSION STATEMENT
Making a difference in our community, Austin, Indiana: LOVING, CARING, SERVING, SHARING.
Giving hope in Christ, meeting their needs, and aligning resources.
Obedient of Gods word, feeding the hungry, building relationships to show them the love of
Christ. Hope in Christ, meeting daily needs, aligning resources.
Collaboration of several churches, working together, for God's Glory.
Being servants of God, meeting people's needs, where they are: HUNGRY, ANGRY, LONELY, TIRED.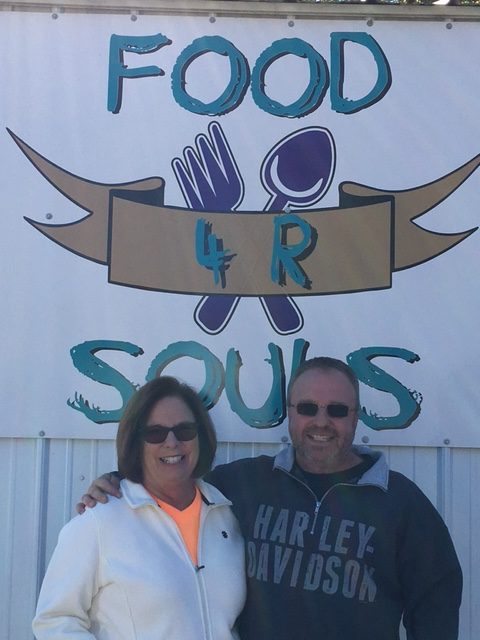 Paul and Becky Thomas (founders and board members)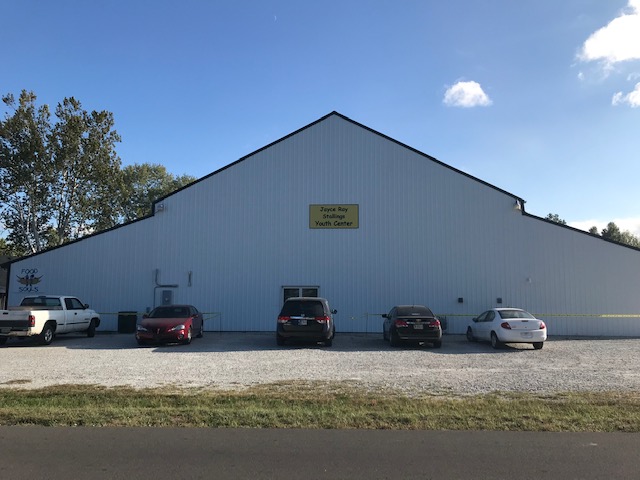 Jayce Ray Stallings Youth Center
ALWAYS STRIVING TO DO MORE IN OUR COMMUNITY
Construction was completed in 2018 on the 4,800 sq ft addition onto JAYCE RAY STALLINGS YOUTH CENTER.
The 4-acre complex is located in the N.E. Side of the City of Austin, Indiana on the corner of Rural Street and Clay Street.
Church of the New Covenant's address is: 1054 Clay Street and Jayce Ray Stallings Youth Center is 1071 Rural Street, Austin, Indiana. 47102 although they are next door to each other.
Food 4R Souls operates the State Certified Kitchen, dining room(before COVID), now a packing and distributing room in the East 2,400 sq ft. addition of the Youth  Center.
The Westside 2,400 addition houses the food pantry, clothing closet, and shower.
Food 4R Souls is a community outreach resource not limited to Scott County, but we reach out across county lines, not only for physical needs but encourage their spiritual needs.