BECOME A VOLUNTEER FOR FOOD 4R SOULS
Thursday's serving time is 5:00-6:00pm. Preparing for this event starts Thursdays at 1:00 until 6:30pm.
Volunteers represent several other individuals, churches, and organizations donating their time and resources.
"Serving feeds the Soul." John 4:34-38
SERVING OPPORTUNITIES:
Pack food into bags to be distributed Thursday evenings and during the week.
Help on 'warm meal line' to pack meals to go
Sort and hang clothing that has been donated
Assist individuals that come to find shoes, clothes, blankets, coats, and etc
Assist individuals to collect toiletries, towels, and clean clothes to take a shower.
Our goal is to build relationships and have credibility with the ones we serve, so we are able to share the Good News of the Gospel.
It's all based on relationships; relationships with others and personal relationships with God.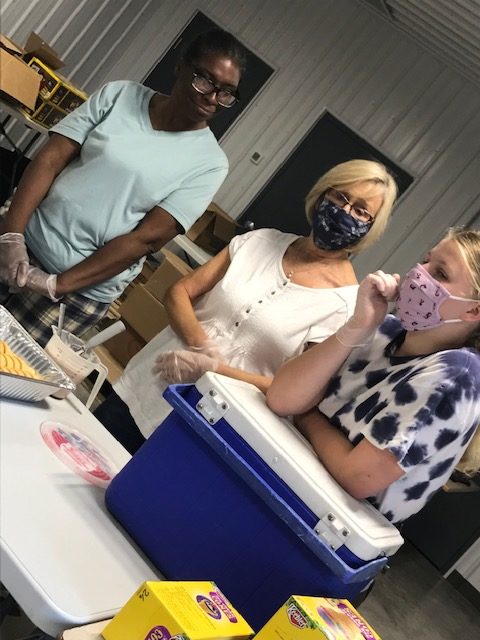 Volunteers serving at F4rs Regina is a resident, (residents serve every Thursday at f4rs) Carol and Sophia ( grandmother and granddaughter volunteers)