Becky's House
We are so glad that you are considering joining us at Becky's House, a ministry of Food 4 R Souls (501C3).
Becky's House is a discipleship residential program for women with a history of substance abuse and/or other life-dominating issues. The mission of Becky's House is to provide a structured, loving, Christ-centered environment in which residents will study the Bible and address the root cause of substance abuse and/or other life-dominating issues according to the scriptures.  The residents of this program must be willing to surrender to God and seek Him for the answers to all of life's problems and adhere to a structured daily schedule determined by the staff.
The resident will also learn and work on basic life skills while in the residence to help them transition to becoming productive member of society.  Residents are required to participate in but not limited to:
Bible Studies
Biblical Counseling/Mentoring
Household Chores
Community Service
Church Services
They work as a family to maintain the home. They are also required to cooperate with courts and other agencies with which they are involved. Prospective residents must complete an application form and an interview either by phone or in-person (director's discretion).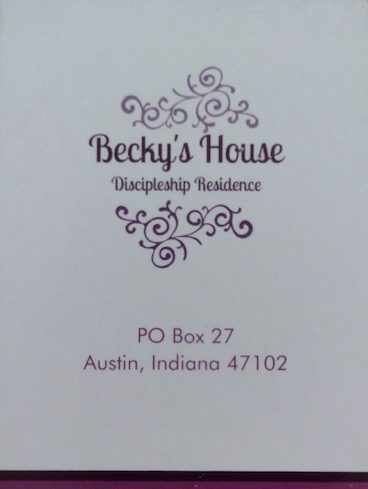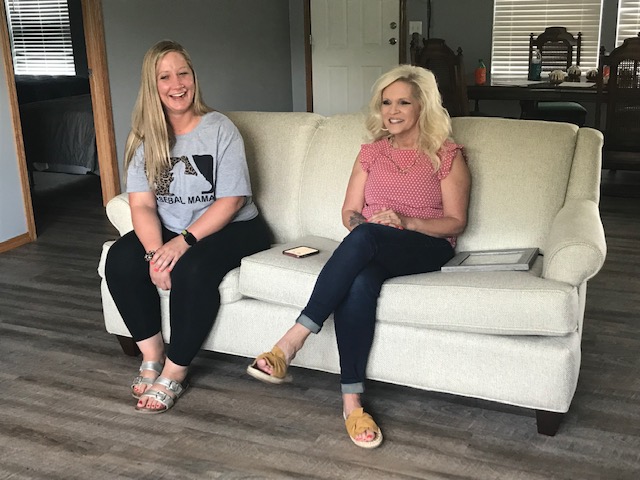 This program is a minimum 6-month and up to a 12-month commitment and is based on the individual personal needs of the resident. The first three months of the program consist of intensive discipleship before the resident will be required to obtain a job outside the home. The resident will be required to personally pay for or obtain a sponsorship, with the help of staff and board of directors, for the duration of their time not working (approximately three months) at the rate of $100.00/week. After the participant obtains a job outside of the home, the required fee will continue to be $100/week to be paid by the participant.
If you believe Becky's House may be a good fit for you and you are willing to seek God as the source of your healing, please complete the application and return it to us at the mailing or email address listed on the application. We will prayerfully consider every applicant and will contact you for an interview if we believe our program may be right for you.
Prayers & blessings
Becky
"His divine power has granted us all things that pertain to life and goodness, through the knowledge of Him who called us to His own glory and excellence, by which He has granted to us His precious and very great promises, so that through them you may become partakers of the divine nature, having escaped from the corruption that is in the world because of sinful desires." -2 Peter 1:3-4 ESV